For custom orders or any questions please email info@miss-artisan.com
Who Do We Supply?
We supply the trade and the general public and our items are all over the world. From plumbers, builders, architects and interior design companies to shops, restaurants, holiday resorts, hotels and film sets.
Rustic Verdigris Copper
The unique Verdigris colour is due to natural oxidation of the copper. These items will continue to age over time and can produce some amazing greeny blue shades.
We can make custom designs with this eye-catching finish.
Take a look at some pictures on the button below and feel free to contact us at info@miss-artisan.co.uk
View Verdigris Items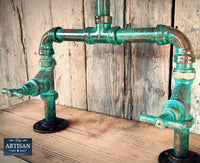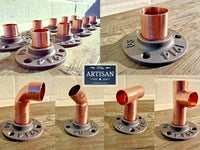 Copper Pipe Furniture Fittings
Make your own designs with our custom copper pipe furniture fittings.
Our flanges are top quality and can be mounted to walls or floors easily.
We can make custom fittings for your project and can also supply solid cast iron fittings and pipes.
Feel free to contact us to discuss your requirements.
View Flanges
Vintage Copper And Brass Taps
Our taps are top quality and are made from brass and 22mm thick copper pipe.
The taps can come in different finishes and have unique swivel features on the joints.
As the taps are handmade to order we can make almost any size you want.
We can also change the tap handles in a colour that suits you.
View All Taps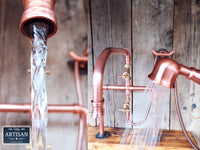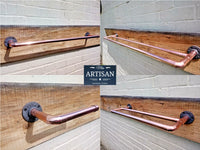 Copper Pipe Towel Rails
Our unique copper pipe towel rails and toilet roll holders are made from 22mm thick copper pipe and vintage cast iron wall plates.
We can make almost any size and we welcome your own custom ideas on these.
We also have other lovely copper items to match such as a range of hooks, clothes rails and shelves.
View Copper Items
Copper Pipe Showers
We make exposed copper pipe showers with a choice of handles and shower heads.
Our showers are registered and certified with the UK IPO.
We can make custom designs and if you have specific measurements just let us know.
View Showers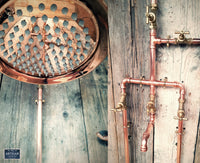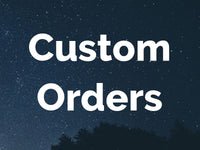 Want Something Different?
We can customize any item on our website to suit your needs.
Or maybe you have your own unique idea that you want made.
We love making custom items and can work with you to get what you want.
Did you know that we can also make and supply all pipe furniture parts and fixings.
Contact Us
Registered And Certified Designs
Did you know that most of our designs are registered and certified with the UK intellectual property office. This means you wont find our designs anywhere else and if you do there just a copy of the real item.